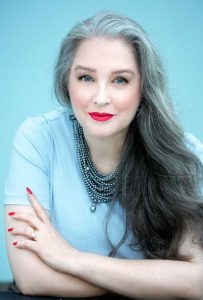 BETTINA A PARIS is Madame Bettina Amberg.

Born in the North of Germany, Bettina immigrated to Paris when she was 19 years old without ever looking back. After having been a fashion model and an artwork installer, she careered for 25 years in the Automotive industry until a wind of change whispered her to … just change.

Remembering her chic grandmother bringing out of her crocodile handbags the most elegant of small crocodile accessories, she ambitions to give those leather goods the attention they deserve, deciding to make these pieces stand out on their own in exotic materials she personally sources, quality hardware, and luxurious finishes one can see and feel on her cardholders, bag charms and key rings.

Bettina's creations provoke that very moment of delight when you know that you are discovering something really beautiful.